In spite of what some pundits are saying, its not really 22 years.  Its 21 years, 2 months and some days.  Lazy maths says 1991 to 2013 is 22 years but 'Loveless came out in late 1991 and its only February.
That's not the point though.  The point is that, somehow, it actually happened.  A new My Bloody Valentine album.  Did anyone really think we'd ever see it?
There were stories of various abandoned works, of Glider being the remains of a lost album that should have happened between 'Isn't Anything' and 'Loveless', an unfinished follow-up to Loveless (aka my second favourite MBV album….) and then there was Shields foray into the studio to record tracks for 'Lost in Translation'.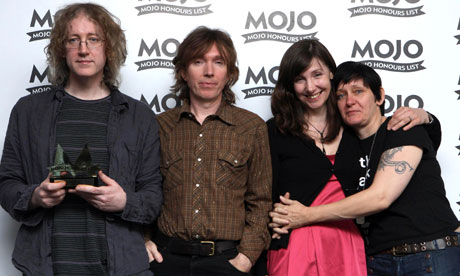 There was the work with Primal Scream, a trickle of remix work for Mogwai, Curve, The Pastels and more in the 1990′s.  Legends of chinchilla's, the 33 1/3 book about the making of 'Loveless' and both the debunking of myths (the cost of that album) and the revelation of the sad truth about Kevin and Bilinda's split during the making of 'Loveless', kept secret at the time.
Its 2013, a long time since the original release date Island Records dropped into the music media back in the 1990′s (April 1994 IIRC, but I could be wrong – it was definitely April though….).  In the meantime, some bands have done a good job of imitating them, Fleeting Joys doing an uncanny job of it, others, so many others, have missed the point.
So…21 years, two months and some days after some skinny, floppy fringed streak of indie-kid-student piss stood in Groucho's records in Dundee waiting for the bloke behind the counter top open the box of new deliveries so he could get his hands on 'Loveless', the older, wider, shorter haired version of that same kid sat over his laptop refreshing the page   and being one of the thousands of people who crashed the band website.  Then, after an excited, fitful night of sleep, rushed back to the site, paid his cash and with the same excitement as all those years before and devoured the new MBV album.
I'm on the third listen now and its hard to describe.  Its not 'Loveless' part 2, thank god.  Its not 'Isn't Anything' either.  Its not even the earlier work through the filter of the other, which was my initial thought as I deafened myself on the ride this morning.
At this moment in time, its My Bloody Valentine and that's all that matters.